Our area has a new project unfolding, the Central Coast Veterans Cemetery Monterey, California.  This Veterans Cemetery when completed will serve all veterans, which includes over 100,000 within the service area of the Central Coast Region. This includes the regional counties of San Luis Obispo, Santa Clara, Monterey, San Benito and Santa Cruz. It is estimated that the needs of this population will be for about 5600 crypt and burial sites for the initial ten year period after opening. The "Phase1 Plan" is to develop twenty-six acres of the available site to accommodate cremations in above-ground columbarius. In Phase1 ground plots are not included. For the future twenty year build-out phase, approx. 11,500 grave sites will be provided.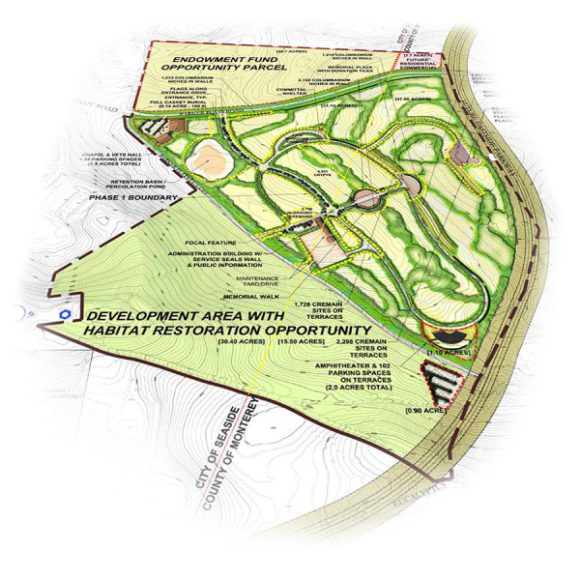 Local monies will be needed to supplement and provide ground sites for caskets and urns.  These funds are to be combined with funding from the US Department of Veterans Affairs, in order to complete the necessary expansion tasks. I am sure all of us want to contribute to this cause and allow the funding to go forward to complete the Central Coast Veterans Cemetery as it has been envisioned in the master plan. Please assist in contributing what you can to this worthy cause.
Contribute to the Central Coast Veterans Cemetery Fund
Thanks to all of you for supporting our veterans. The above link takes you directly to the official CCVCF funding page on the Web.